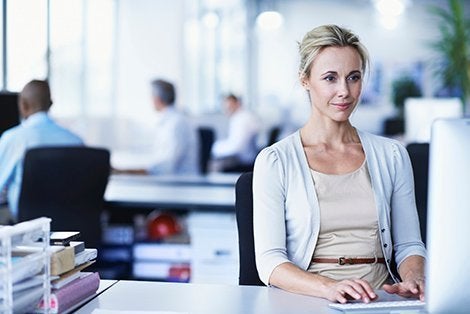 Automate Processes, Empower Employees and Manage Unpredictability
Your customers and the business environment are unpredictable. Many organisations, however, are attempting to deliver support for complex, unpredictable customer processes using only CRM tools or tools with simple workflows. Often, they find that these are inadequate.
Case Management allows organisations to automate and rapidly adapt business processes in response to changing market and customer requirements. By combining process automation with business rules, knowledge and decision-making support, they can enable organisations to transform how they support unpredictable customer service scenarios and improve customer experience.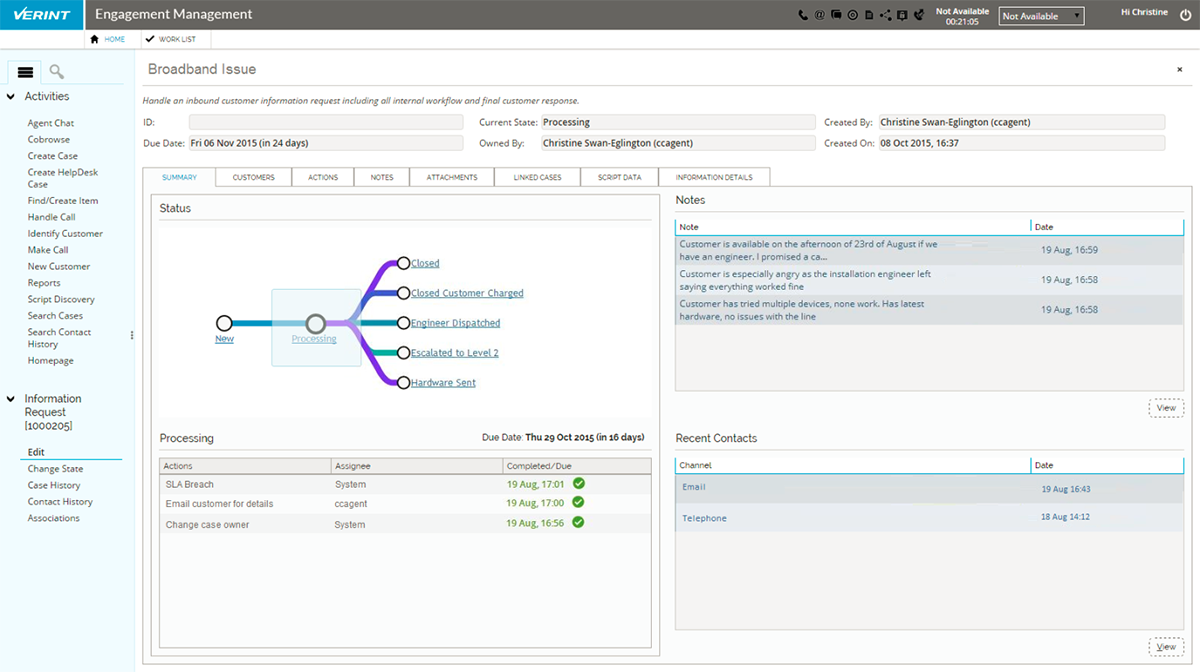 Verint Case Management can automate and guide employees through service processes, presenting information and options relevant to the context of the interaction dynamically in the user interface, helping your staff progress customer requests quickly and accurately towards resolution. You can:
Automate both simple and complex customer service processes.
Orchestrate the entire customer journey, integrating communication channels with applications, business data and content repositories.
Route, queue and assign any piece of work, no matter what channel it originates from, to the most appropriate agent.
Guide employees to help ensure compliance with regulatory requirements and SLAs.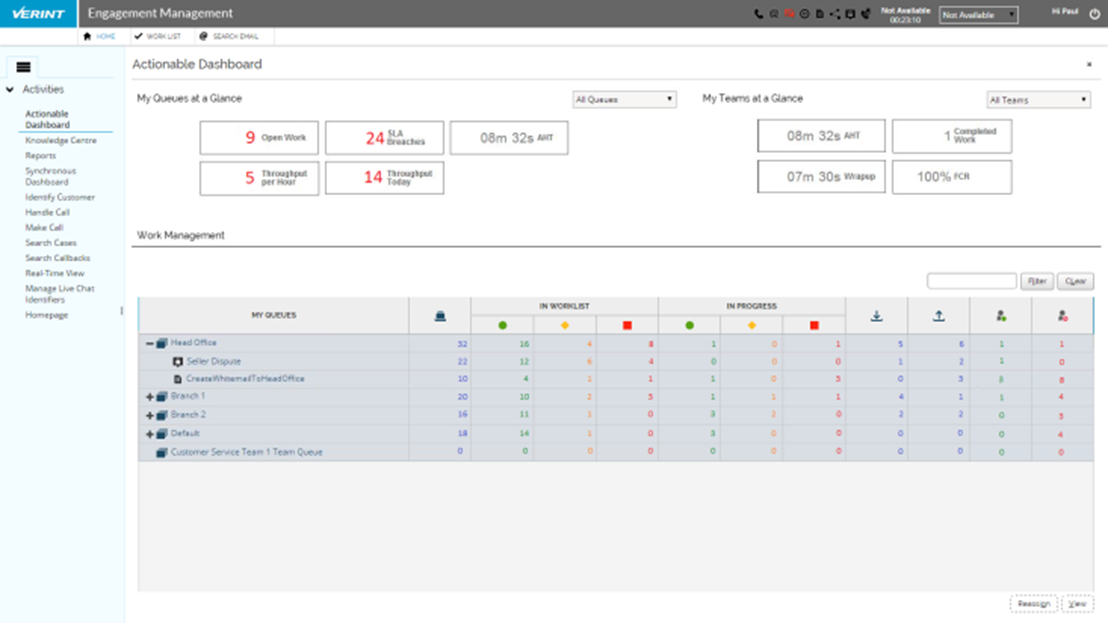 Verint Case Management is available as part of the Verint Employee Desktop, a comprehensive solution for managing interactions in multiple channels with a unified desktop, underpinned by knowledge management, case management, and productivity-improving integration to related systems and data.
With Verint Case Management, you can meet the business needs of all three customer service stakeholders; the customer, the business and the employee.