Want to capture, analyse, and act on customer feedback across all channels? There's an app for that.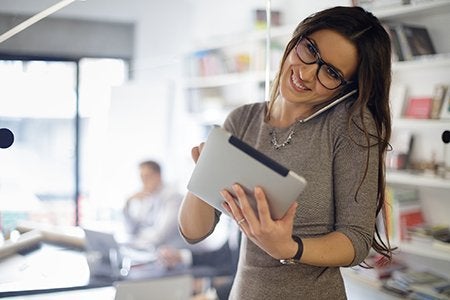 Meet the Changing Needs of Your Customers and Workforce
Mobile devices have become a preferred means of communication, and your customers and employees expect to use them in their daily activities at home and work. Many organisations are accommodating this preference by adopting "Bring Your Own Device" (BYOD) policies in the workplace.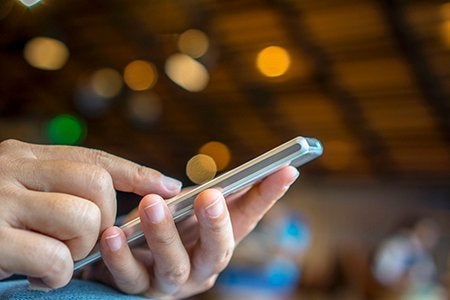 Verint mobile applications can help you meet the changing needs of your customers and workforce while capitalising on the growing popularity of BYOD policies. Our solutions offer anytime, anywhere access to Actionable Intelligence that's important to your managers and staff, such as customer feedback data and employee schedule and time off management.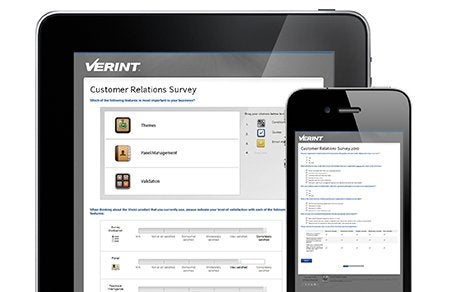 Our family of mobile apps includes:
Verint Mobile Work View—This native mobile app provides employees with the ability to view and manage a variety of scheduling and request management activities, such as checking schedules, creating and managing time off requests, and bidding for shifts.
Verint Mobile Enterprise Feedback Management— This app offers an immediate, convenient, and engaging way to capture and track customer feedback by enabling you to deploy surveys in device-friendly formats over the web, email, and SMS.
Verint Mobile Enterprise Feedback Management Offline Surveys— This survey app can enable you to collect customer feedback at retail stores, sports venues, or anywhere with unreliable connectivity. Collect feedback right on the spot, even if you're offline, then sync later to the web app for a complete view of the customer.